The Art Music Lounge's Lynn René Bayley reviews our Mozart: The Final Quartets – Apotheosis, Vol. 1 recording: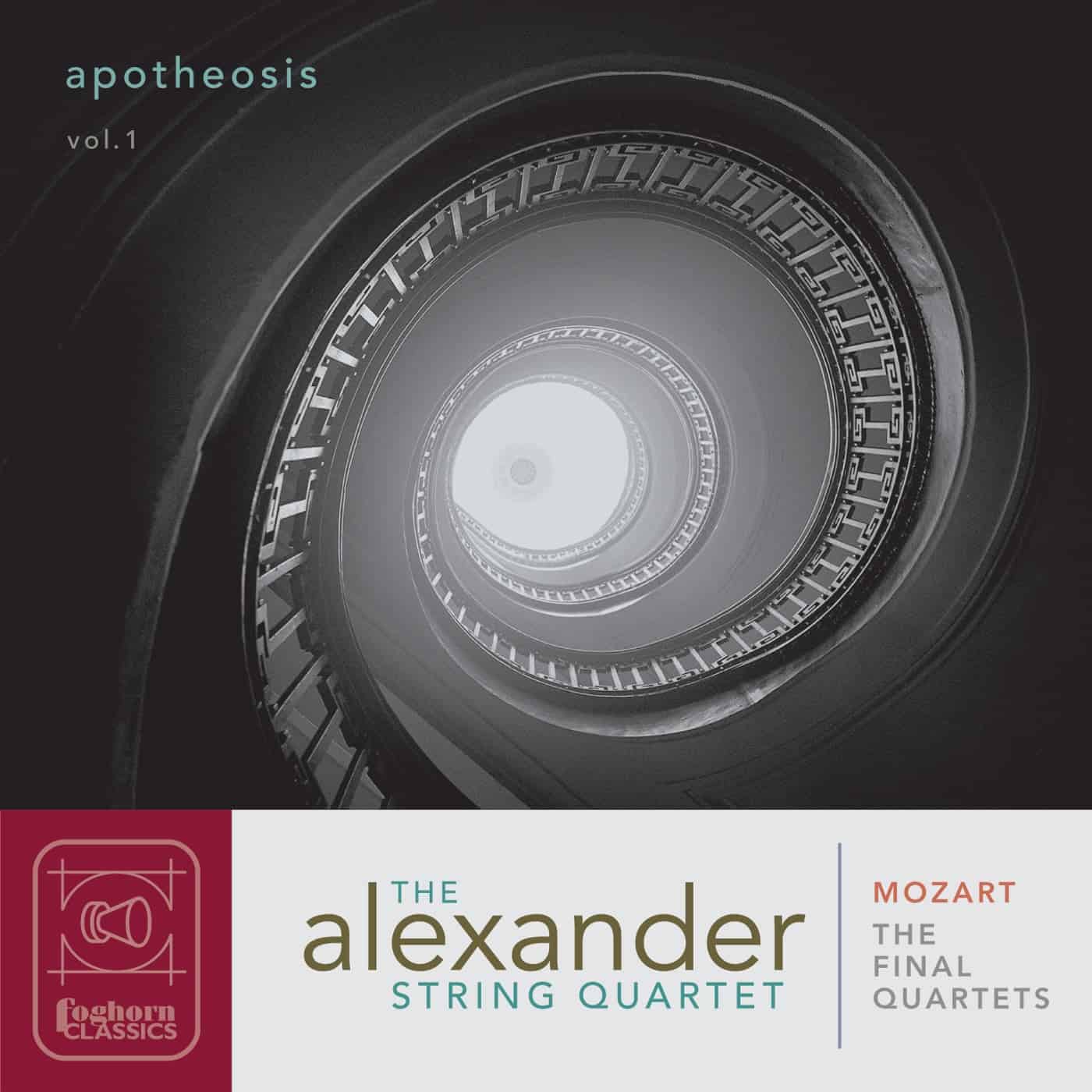 "their performances put me in mind of the justly famous ones made many moons ago by the legendary Amadeus Quartet. … Alexander's first violinist, Zakarias Grafilo, plays so beautifully that he could easily be a standout concerto soloist if he so chose (well, technically speaking, so could the other three!), but their long experience as a unit (they're now in their 38th year, if you can believe it) give them an advantage in reaching group consensus on how various works should be played, and this set is as much a monument to their expertise as their Beethoven and Bartók sets, which I have so highly praised in past reviews. … I think, if one were to search for one word to describe their approach, it would be "integrity," … . They want to know what they can do with the music that will elevate its spirit and make their interpretations different from the norm, and more often than not, they succeed. I've been listening to and appreciating their recordings for more than a decade now, and I am more and more convinced that they are one of the five greatest string quartets in the world right now. … these are clearly outstanding performances to get."

—Lynn René Bayley, Art Music Lounge
See the full review on The Art Music Lounge.
Amazon Apple Music/iTunes (MFiT Available) ArkivMusic