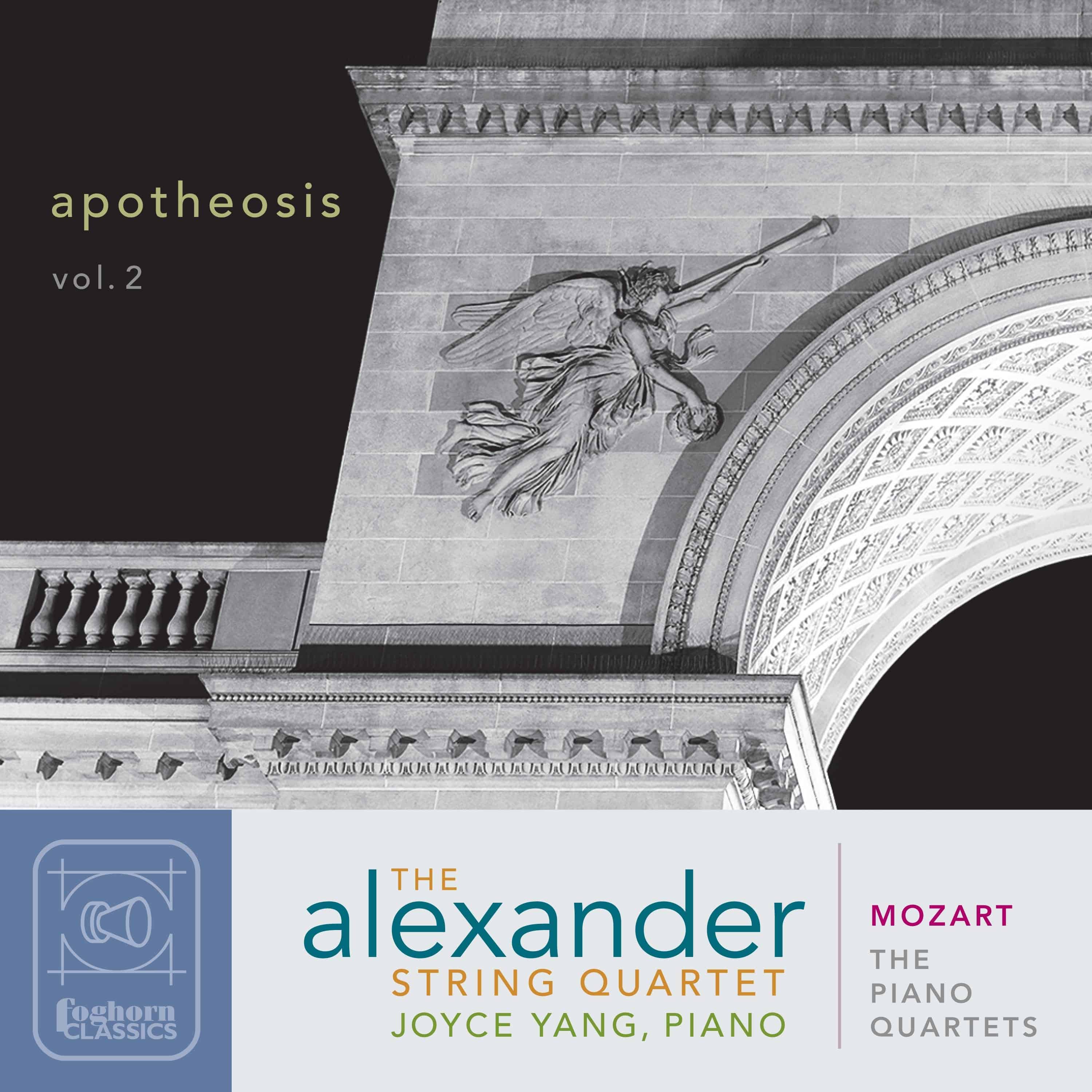 The latest release from the Alexander String Quartet, Mozart Apotheosis, Vol. 2 is now available for streaming, download, and CD purchase!
"these are by far, hands down and feet up, the most amazing performances of Mozart's two piano quartets that have ever graced these ears." —Jerry Dubins, Fanfare Magazine
"the Alexanders sound probing and sympathetic, ranging from sparkling gaiety to floating lyricism and vivid exuberance…Yang is impeccable in mastering each aspect" —Huntley Dent, Fanfare Magazine
"I very much enjoy the … consistent high quality and for the sense of delight they impart to this music, and for these and many other reasons, it would be most welcome on my desert island." Dominy Clements, MusicWeb International Recording of the Month!
"The Alexander String Quartet and the superlative Joyce Yang…play this music with an even mix of gravitas and flair, elegance and abandon. That occurs every minute of the total running time of roughly one hour in this CD…just released this year, impeccably annotated by Paul Yarborough and superbly engineered by Robert Shumaker and David Frazier. Let us…hope that they and Ms. Yang will return soon with more treasures." —Rafael de Acha, Rafael's Music Notes
Get it now: Amazon, iTunes, Apple Music, Spotify, ArkivMusic, HighResAudio.com