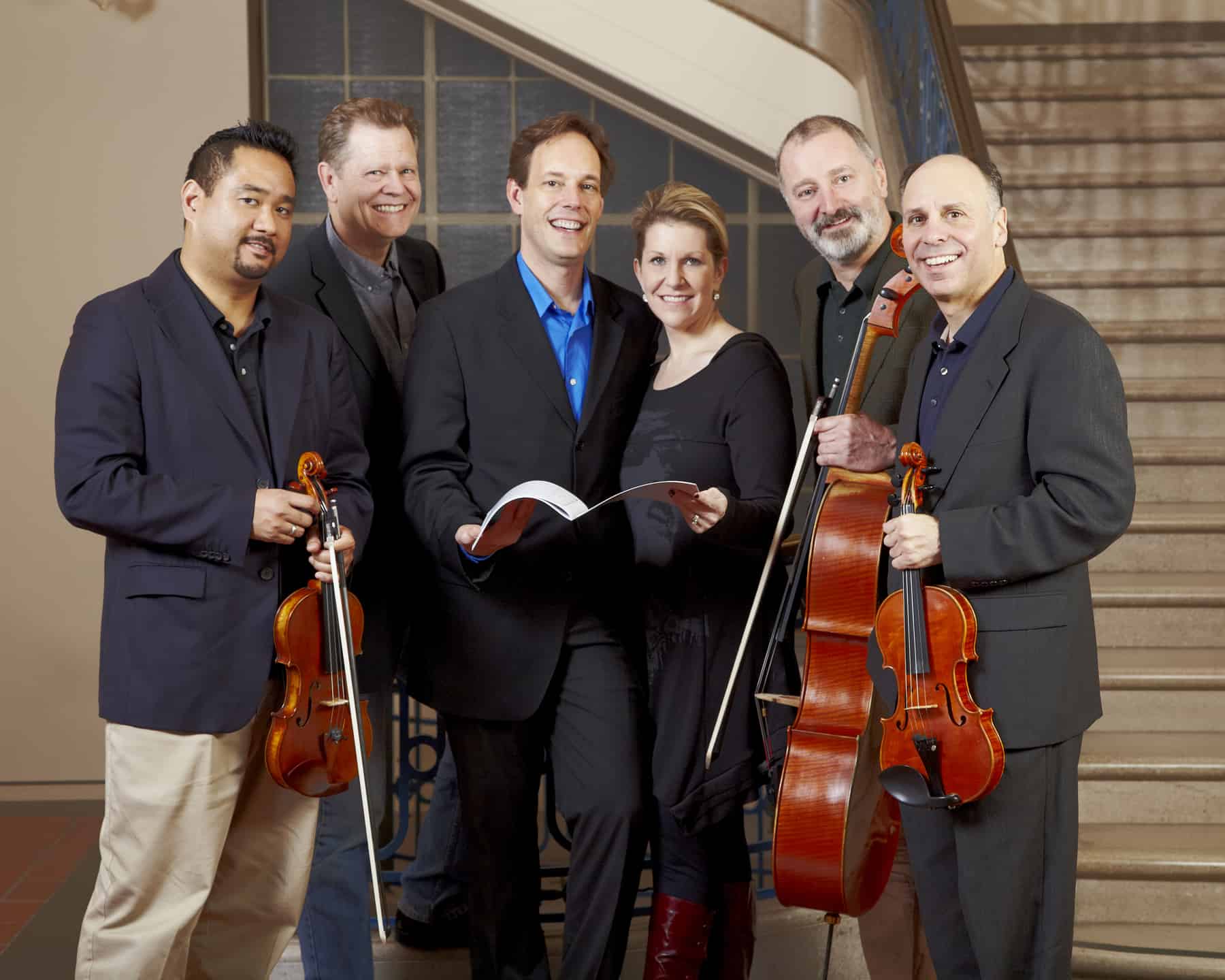 Walking out on stage this Saturday night and being greeted with such warmth and sincere gratitude from a most distinguished audience was practically overwhelming. For myself and my wonderful colleagues in the Alexander String Quartet it was an exceptional moment to savor, though we still had to play the Debussy Quartet and needed to focus on the kind of music-making that has kept us together and growing as an ensemble all these years.
The program started with Joyce and Jake gorgeously performing the Reynaldo Hahn song cycle. To feature two such magnificent artists on this program celebrating the ASQ at 30 was the ultimate honor to the Quartet.
Jake and Gene's premiere was truly an historic event. Every person in the hall, including those of us performing, was moved by the power and depth of this brand new song cycle. It was performed on the level one always dreams about for an anticipated premiere. Time stopped.
Strauss' "Morgen", was about the only work I could imagine following such a magnificent and emotionally draining work as the Heggie. Joyce's voice transported all to the most sublime plane imaginable.
I think all of us felt like we got run over by a giant emotional steam roller, and it wasn't yesterday's Super Bowl. Saturday night was the ASQ's super bowl and we are actually taking one morning off to enjoy and rest, for a change.
Thanks to all of our dear friends at SF Performances, and all who made Saturday night one to be cherished for years to come.
— Fred Lifsitz