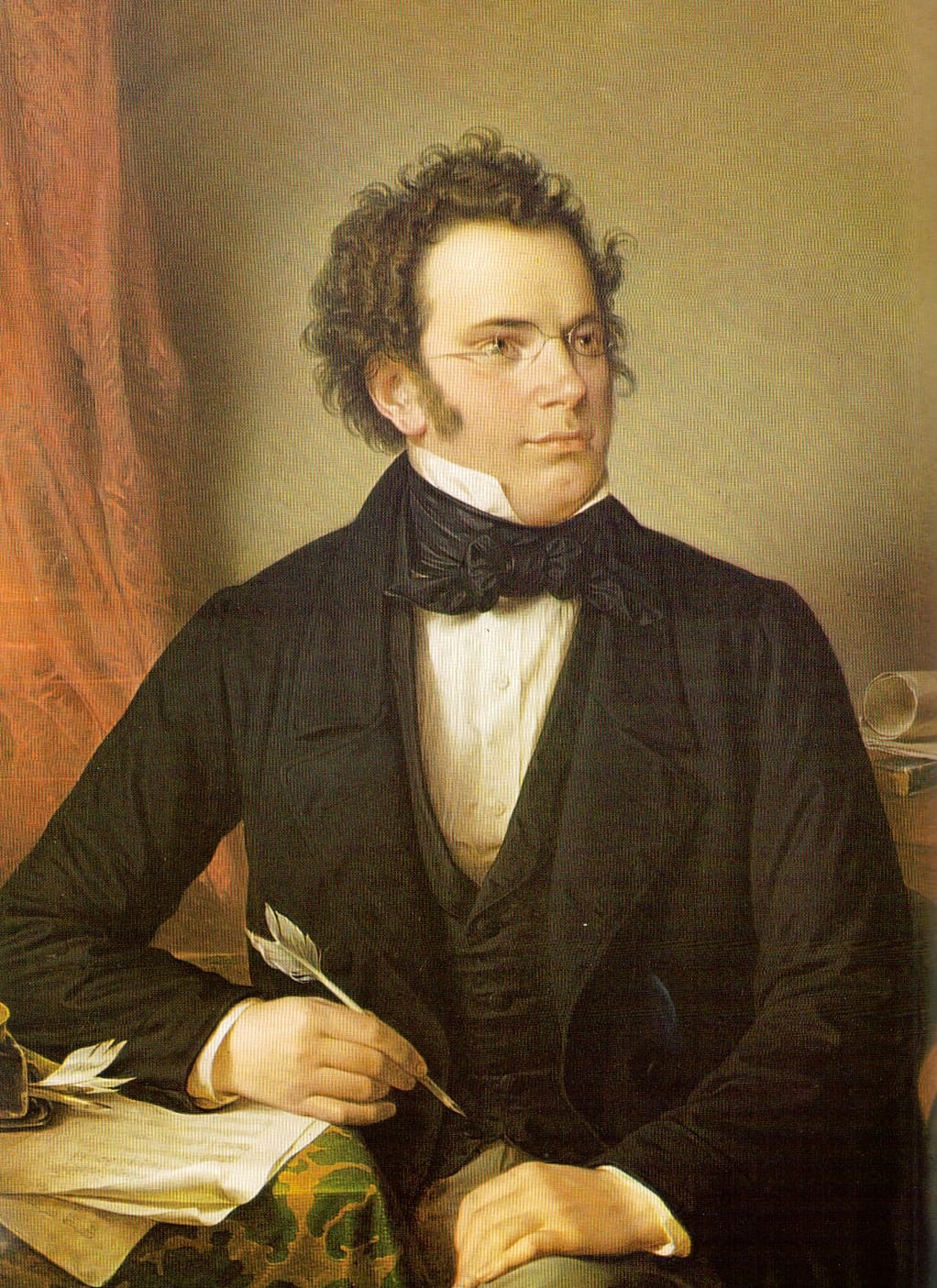 The Saturday morning series at the Herbst with our main man, Bob Greenberg, this year has turned to the amazing quartets (and one quintet) of Franz Schubert. Each year has its specific focus composer or multi-composer premise. Greenberg talks, we play. It starts at 10 am on Saturday mornings in the winter and early spring. We've been doing this series now for eighteen years and have covered a lot of ground, but this is the first year we have devoted entirely to Schubert. The point of this kind of program, of course, is partly educational as well as artistic. Bob does a fantastic job, purely by speaking, sans multi-media power point (a rarity these days), of illuminating Schubert's biography and the inner workings of the music itself accompanied by examples provided live by the trusty resident quartet (us). Then follows a full performance of the day's works.
This past Saturday was the inaugural performance of the Schubert season and I have to say, personally, that the educational objectives of this program are being served in at least one respect: the performers are learning a ton! What a privilege it is to explore the work of this tormented genius, who only spent 31 years on this planet (I suspect many more somewhere else). We began with the Bb and E quartets from Schubert's teen years. Conventional wisdom has it that these early works are hardly worthy of consideration as Schubert's compositional skills were still too nascent. So much for conventional wisdom. These were first performances of each of those works for the ASQ and we all found them surprising in many ways, not least in terms of the difficulty of playing this music, which was composed for Schubert's own family quartet (amateurs) to play. I find these early quartets enchanting and often profound, not what one expects from a teen, but then this unassuming genius only lived 12 years beyond the completion of the E major Quartet (1816). How can we begin to conceive of his compositional output, quantitatively or qualitatively, in light of his brief lifespan? Well, if these early quartets are "immature" Schubert, maturity must be just around the corner, because his "late period" has to get underway in a hurry!
I can't wait to gain more insights through the remaining performances and lectures.
I just love these Saturday concerts and the opportunity to learn right alongside the audience.
---
Concert Information:
January 28, February 18, May 5
Herbst Theatre
San Francisco Performances