We performed an informal concert today at the brand new Peterson-Kermani Performance Hall at St. Lawrence University.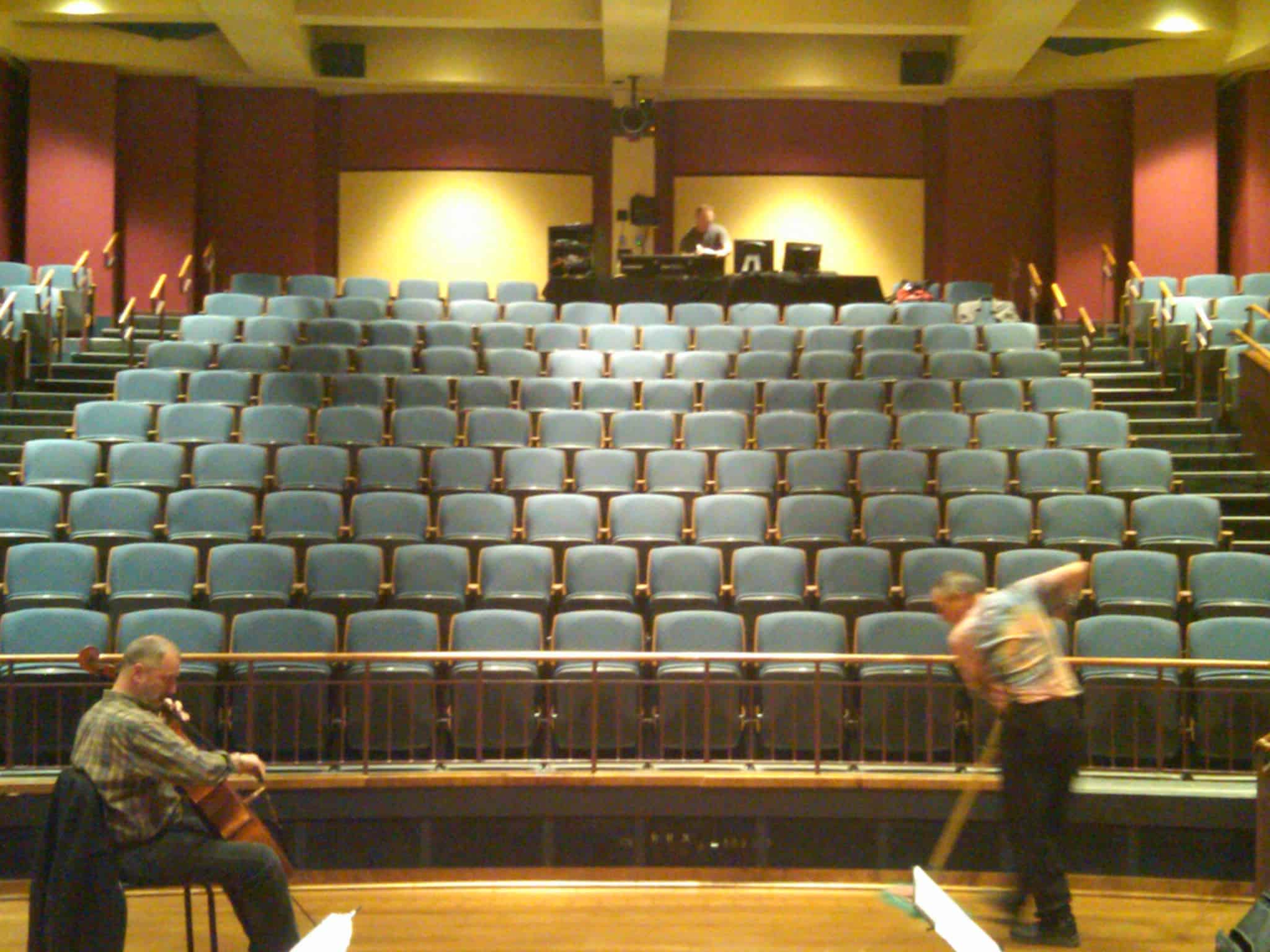 Last minute cleanup before opening the house for the first time.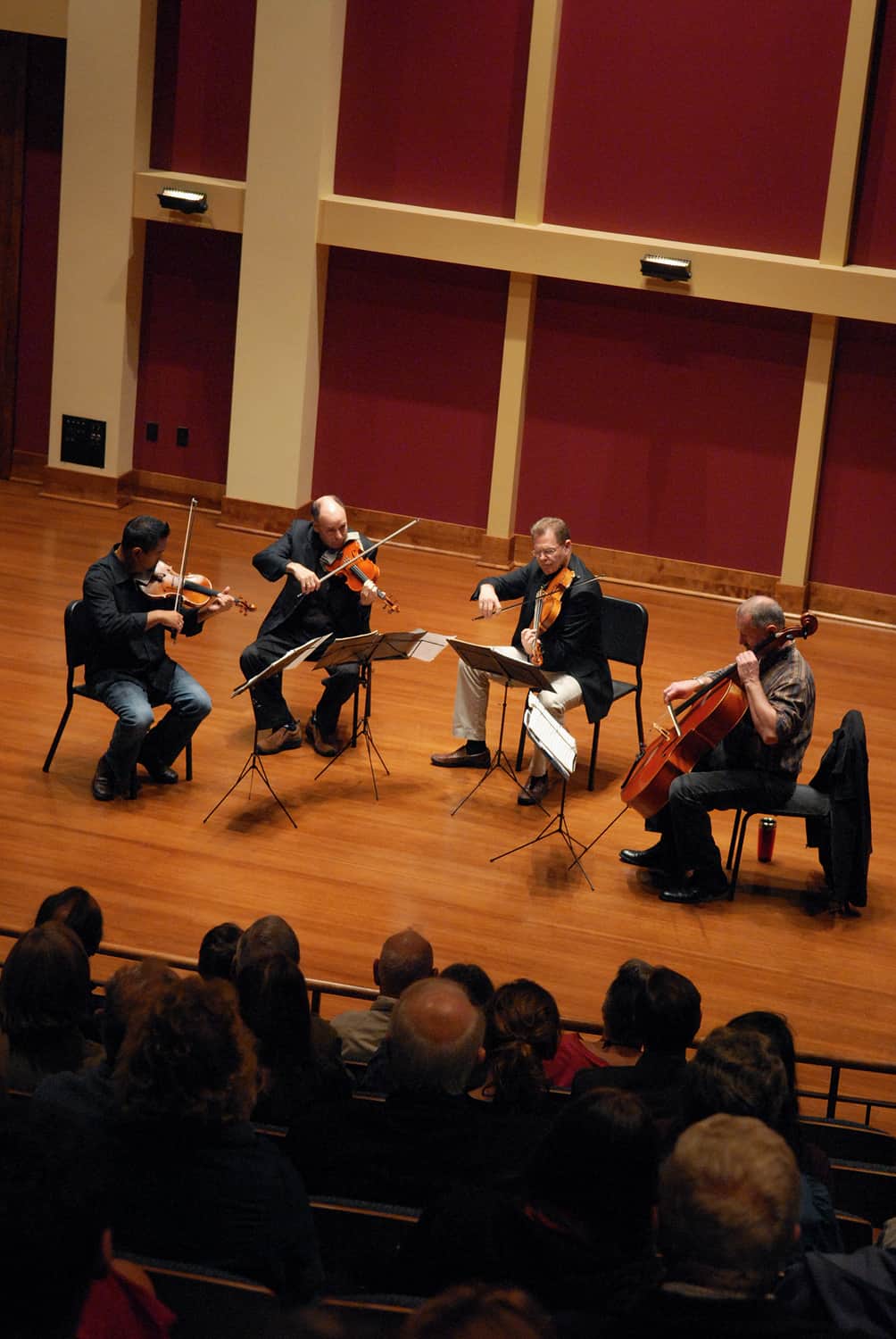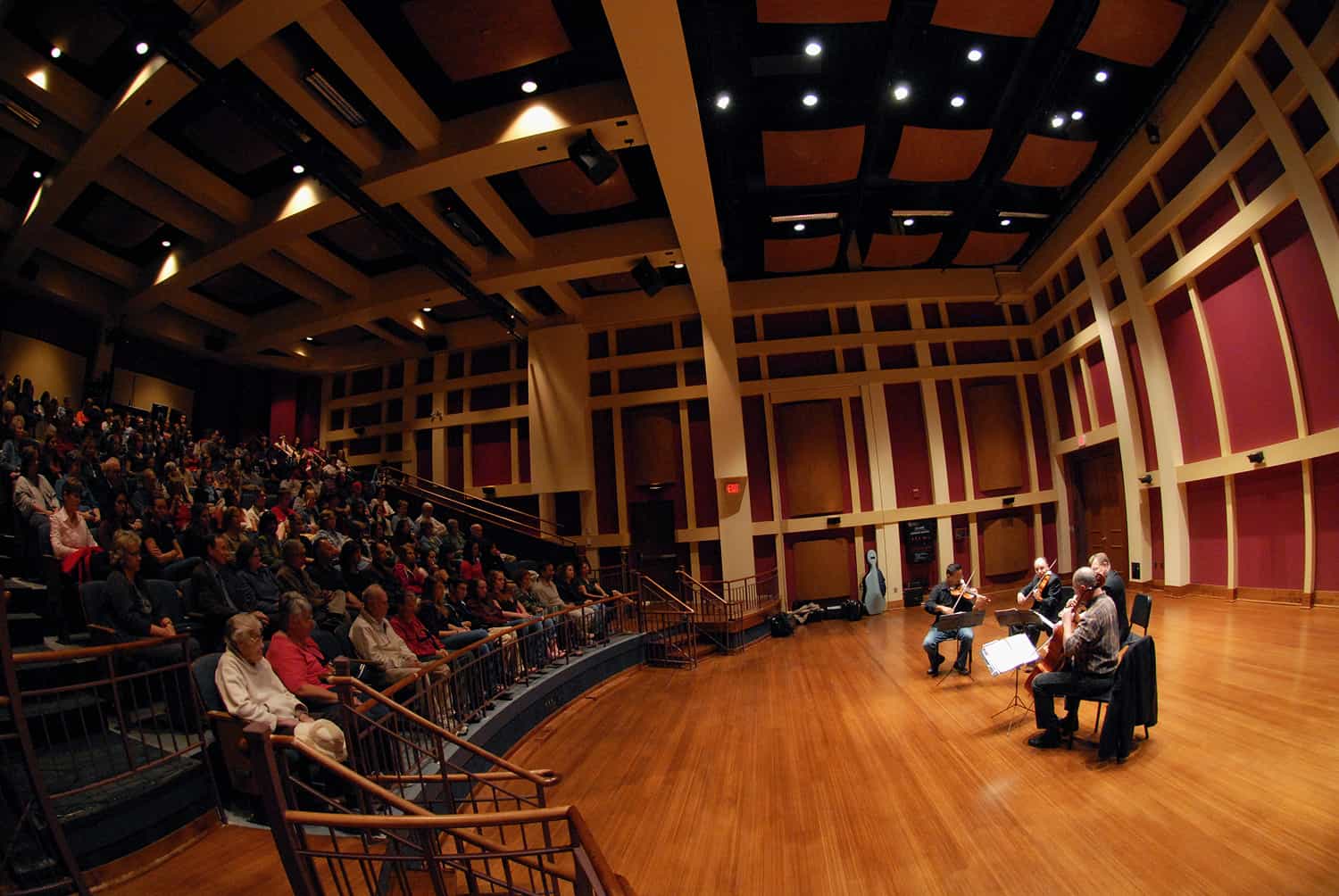 We played movements from Mozart "The Hunt", Schubert "Death and the Maiden", Shostakovich String Quartet No. 4, and Dvorak Op. 106. As we played our first notes in the hall, I thought: it's like the first notes ever played on a beautiful Strad that will give joy to this place for years to come.
– Fred
(photo credits: Zak Grafilo and Tara Freeman)