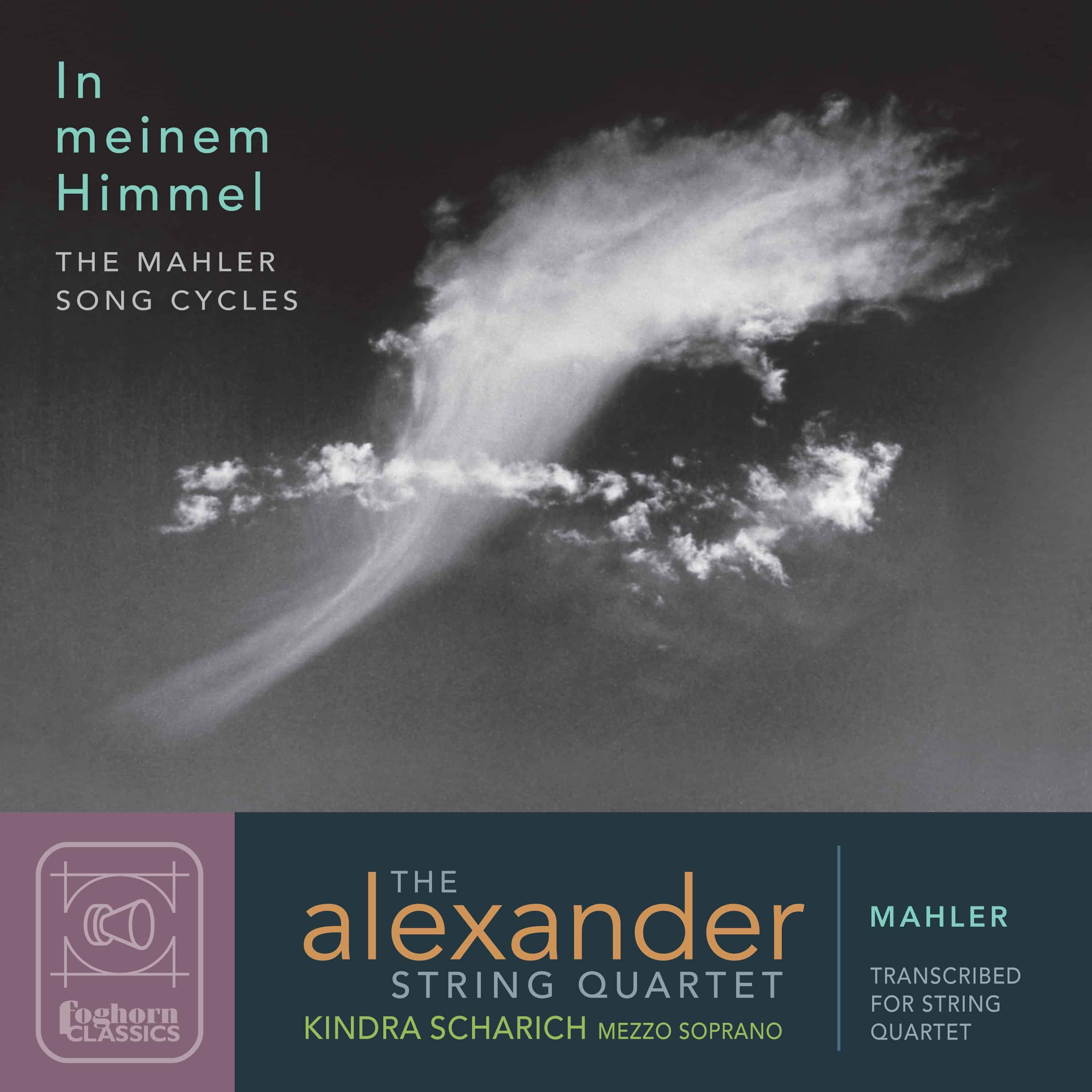 Fanfare Magazine's Huntley Dent gives a recommendation for The Mahler Song Cycles: In meinem Himmel in the January/February 2019 issue:
"The [Songs of a Wayfarer] song cycle poses no perplexity for the acclaimed Alexander String Quartet and mezzo Kindra Scharich. She sings with musical sensitivity, attention to the text, spot-on intonation, and a meltingly lovely timbre. … Naturally one is looking for more than that, for a sense that something unique has been created that is unavailable in Mahler's original piano and orchestral versions. I was convinced by the first Rückert-Lied, "Blicke mir nicht in die Lieder!" (Do not look at my songs!), where arranger Zakarias Grafilo (first violin of the Alexander) fully achieves one of the aims he mentions in his intriguing booklet note: to make the singer as much a fifth member of the ensemble as a soloist. … In perhaps Mahler's most sublime Lied, "Ich bin der Welt abhanden gekommen" (I am lost to the world), the singer must sustain a long lyrical line without breaking the spell of haunting rapture Mahler creates. The Alexanders and Scharich could hardly be bettered. The string arrangement brings us into the sound world of the Adagietto of the Fifth Symphony, adding an extra dimension to the original setting. …I can offer a warm recommendation."

—Huntley Dent, Fanfare
Purchase now on Amazon, iTunes/Apple Music, ArkivMusic, Spotify, HIGHRESAUDIO, or wherever you get music!