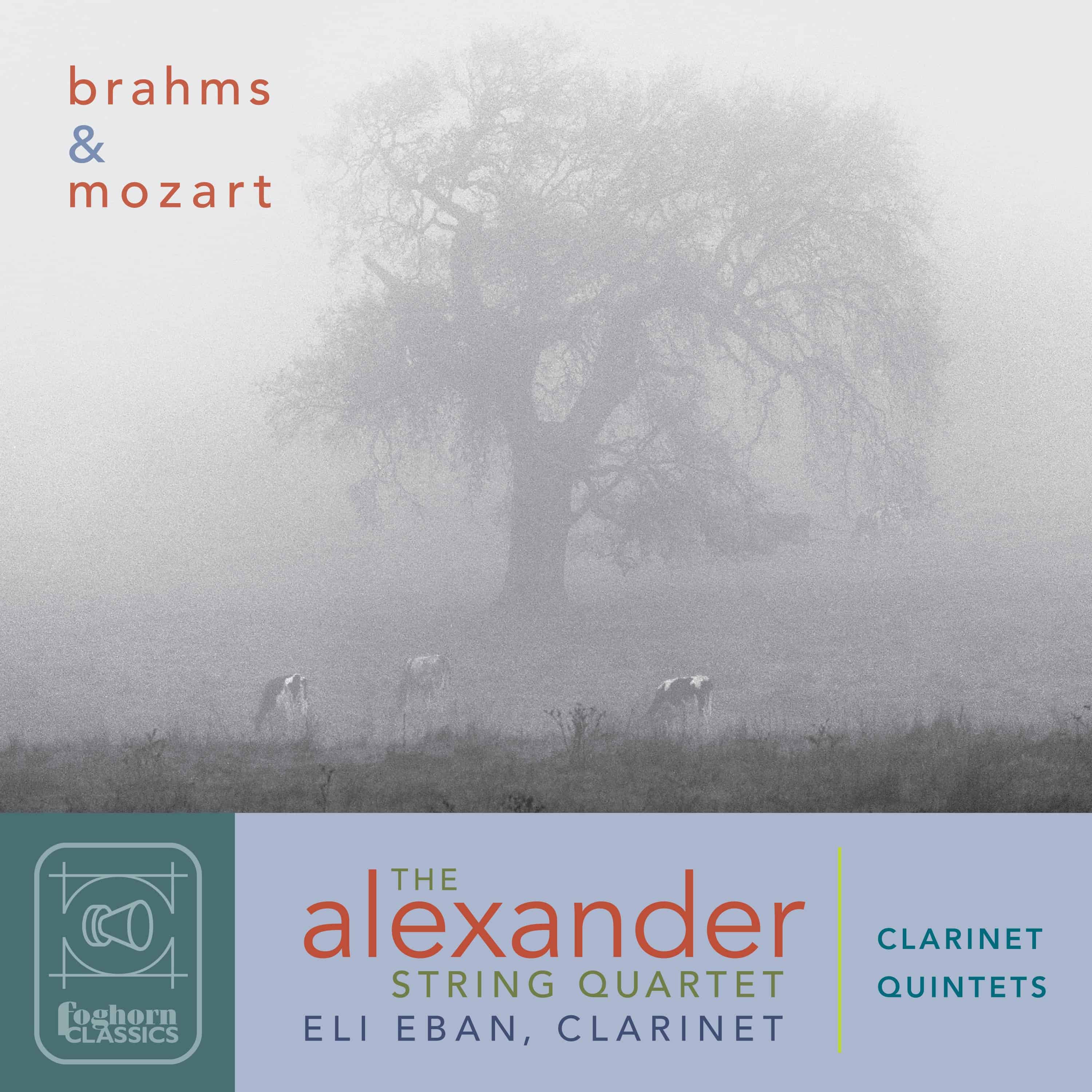 August 14, 2020 brings the Alexander String Quartet and clarinetist Eli Eban's Brahms & Mozart: Clarinet Quintets recording! Critic Lynn René Bayley has a pre-release review on her Art Music Lounge site:
"[In the Mozart] They very properly use a light, quick vibrato, which is what string players of the 18th century actually did when playing long notes and legato passages (look up the actual reviews written by 18th-century scribes; they constantly state how string players of that time emulated the singers, not the other way round!), switching to straight tone only for the fast passages to facilitate ease and speed of execution. And I am happy to report that Eban is, like Goodman and Oppenheim, a very expressive clarinetist. … Eban's variety of tone helps make the entire quintet sound wonderful; listen, for instance, to the up-and-down arpeggios at 6:10 in the first movement. He accents each note, giving them a slightly different stress and color, whereas many other clarinets just play them in a boring, round tone with no inflections. … As in their performances of the Beethoven and Bartók quartets, Alexander's manner of enlivening the rhythm is wonderful to hear. … Although a somewhat popular work and often recorded, the Brahms Quintet is actually more difficult to pull off well; of the 88 existing recordings listed at ArkivMusic, only about 16 get a recommendation. I would think that, when this disc is released on August 14 of this year, this one will also go to the top of their list. Once again, Eban's wonderfully nuanced clarinet playing brings a wealth of color to the proceedings, as does the Alexander Quartet's sense of rhythm. In fact, the rhythmic elements of this work are brought off better than in any other recording I've heard, as is their penchant for nuance. … this is clearly one of the Alexander Quartet's finest releases. I urge you to look out for it in August when it is released!"

—Lynn René Bayley, Art Music Lounge
See the full review on ArtMusicLounge.com!