MusicWeb International reviews our Mahler Song Cycles recording with Kindra Scharich: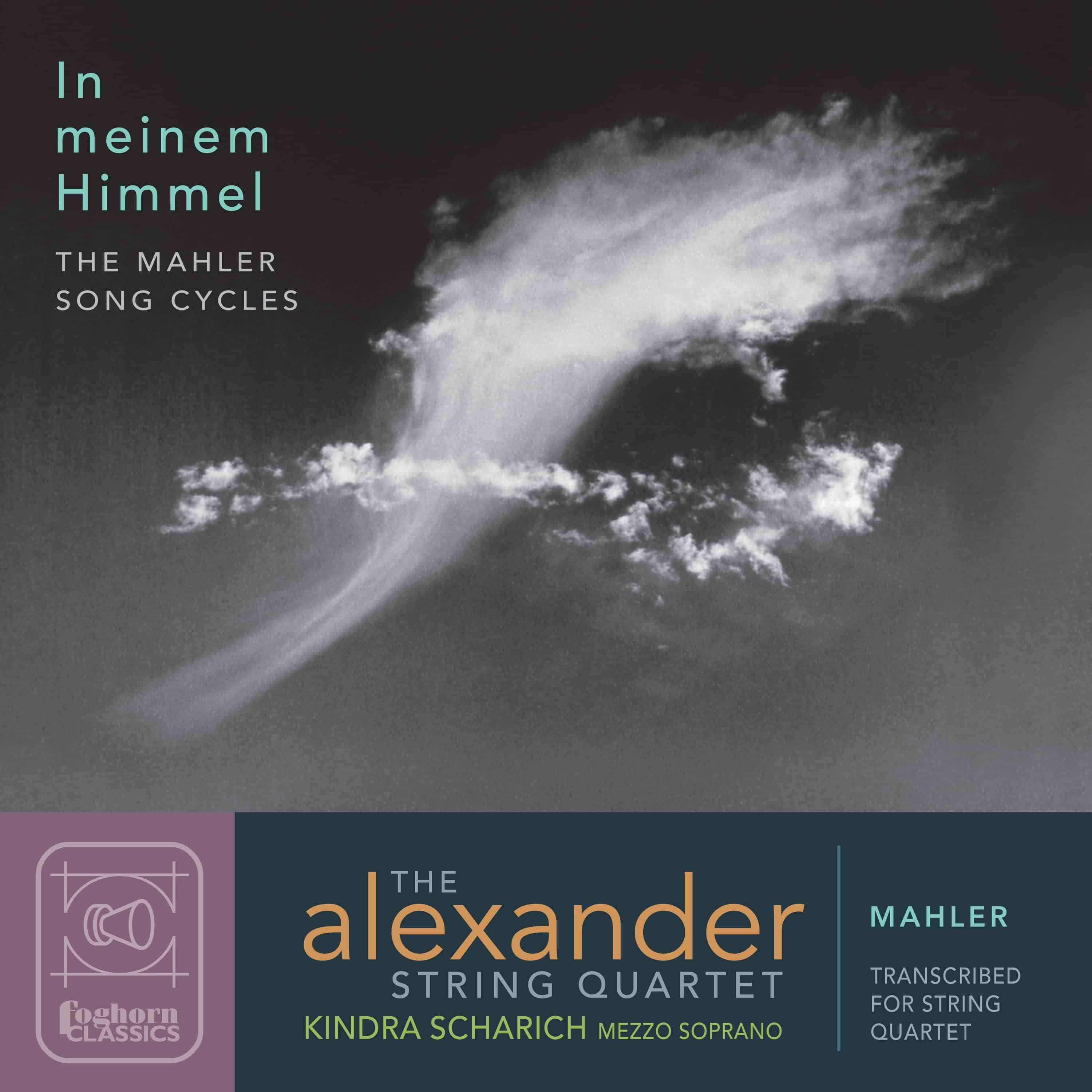 "Pace Grafilo, I actually find this quartet transcription more intimate than the piano version. Four string players, working in coördination, can actually be more flexible than one pianist at a grand piano, whose imposing resonance somehow induces formality. Many passages in the Rückert songs and the Kindertotenlieder move along rather briskly: in Kindra Scharich's renderings, the effect is not rushed, but simply conversational and immediate. Liebst du um Schönheit, performed this way, feels intensely personal. While Oft denk'ich, sie sind nur ausgegangen loses its customary bounding quality, it is unusually flowing.

The Alexander Quartet plays attentively and with flair. Here and there, they even manage to suggest the timbres of the absent winds, including the staccatos that begin Ging heut' Morgen. … Scharich has a fresh timbre and, as suggested, an easy, spontaneous manner. She projects Die zwei blauen Augen with a nice hush, and the light quartet framework allows her to float through Ich atmet' einen linden Duft. Her feeling for purely musical detail particularly tells in the Kindertotenlieder: the move to major in Nun seh' ich wohl, the brief affirmation in In diesem Wetter. … The sound quality is excellent, as evident from the fact that I made hardly any notes about it. There is a subtle ambience, if you specifically listen for it. Otherwise, you will hear a vivid sound suggesting a warm, intimate room.

—Stephen Francis Vasta
Purchase now on Amazon, iTunes/Apple Music, ArkivMusic, Spotify, HIGHRESAUDIO, or wherever you get music!