On my first Tuesday in Buenos Aires, I started off in search for a new tuxedo shirt, as mine had bitten the dust. The sleeves were too short, and the whole showed signs of having done a little too much good service. As I headed out in search of an alternative, the window-shopping provided good physical exercise as well as further insights into the Porteño's sense of style and elegance. Polo seems to be a very popular pursuit for the sportive/active types, but unfortunately for me, the impressive, often bespoke finery of choice for these über chic does not include tuxedo shirts, so my choices remained pretty slim!
Our afternoon excursion however provided some stark contrasts. The ASQ traveled to the Barrios of Buenos Aires with a glimpse of the grittier side of life. Two years ago, we were fortunate enough to visit a school where 200 kids shared only 10 instruments in a brilliant music program that had left us breathless and profoundly moved.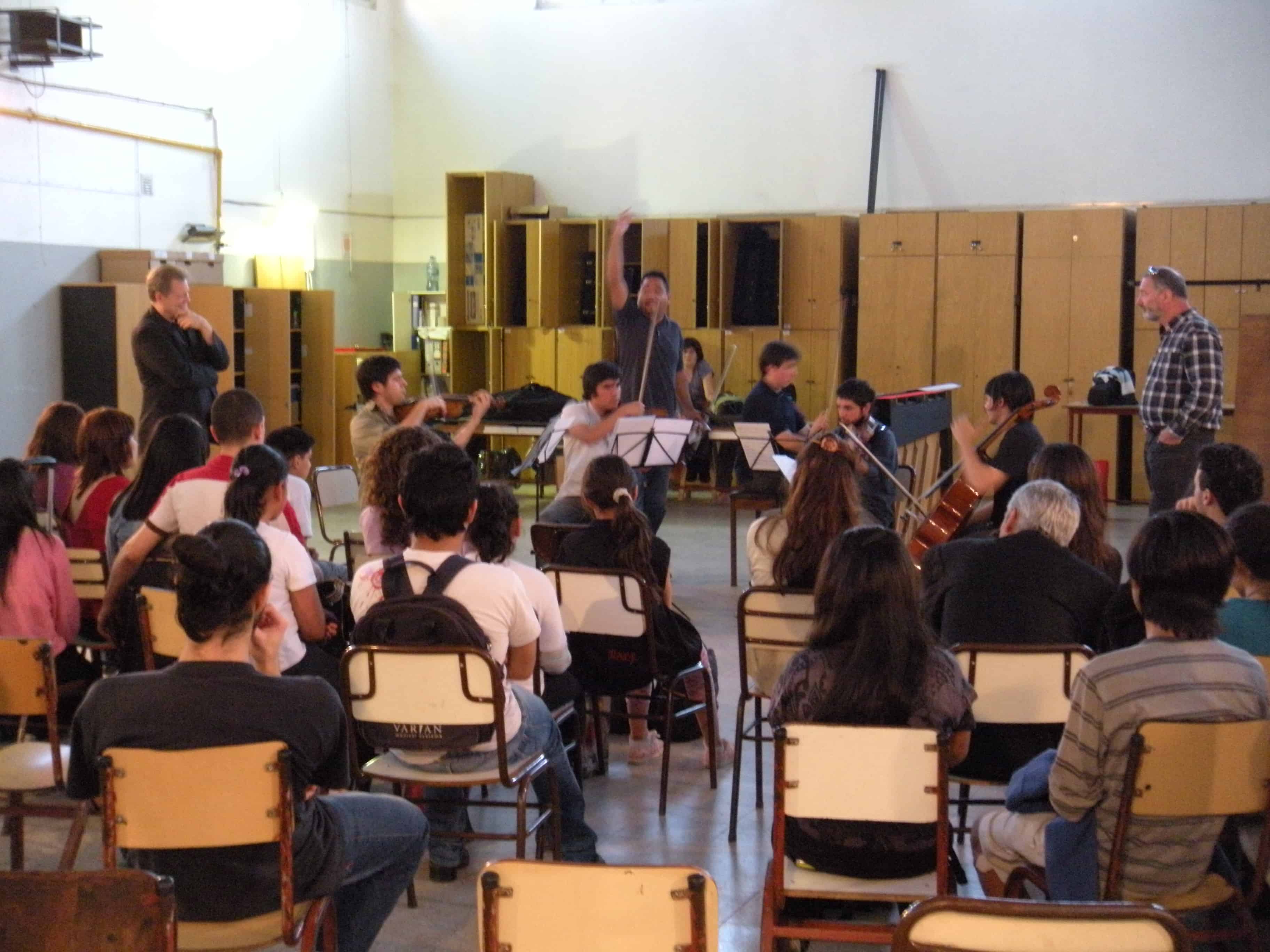 This visit proved equally inspiring as we visited ensembles from the neighborhoods of Villa Lugano and Villa 31. The trip was coordinated on our behalf though the American Embassy, set up through the dedicated and inspiring work of distinguished Theatro Colon principal cellist Nestor Tedesco, and Director Claudio Spector.
The journey to the site of our encounter was in itself, eventful enough – charging in a CD-plated black transport through BsAs's rush hour and into some very impoverished neighborhoods.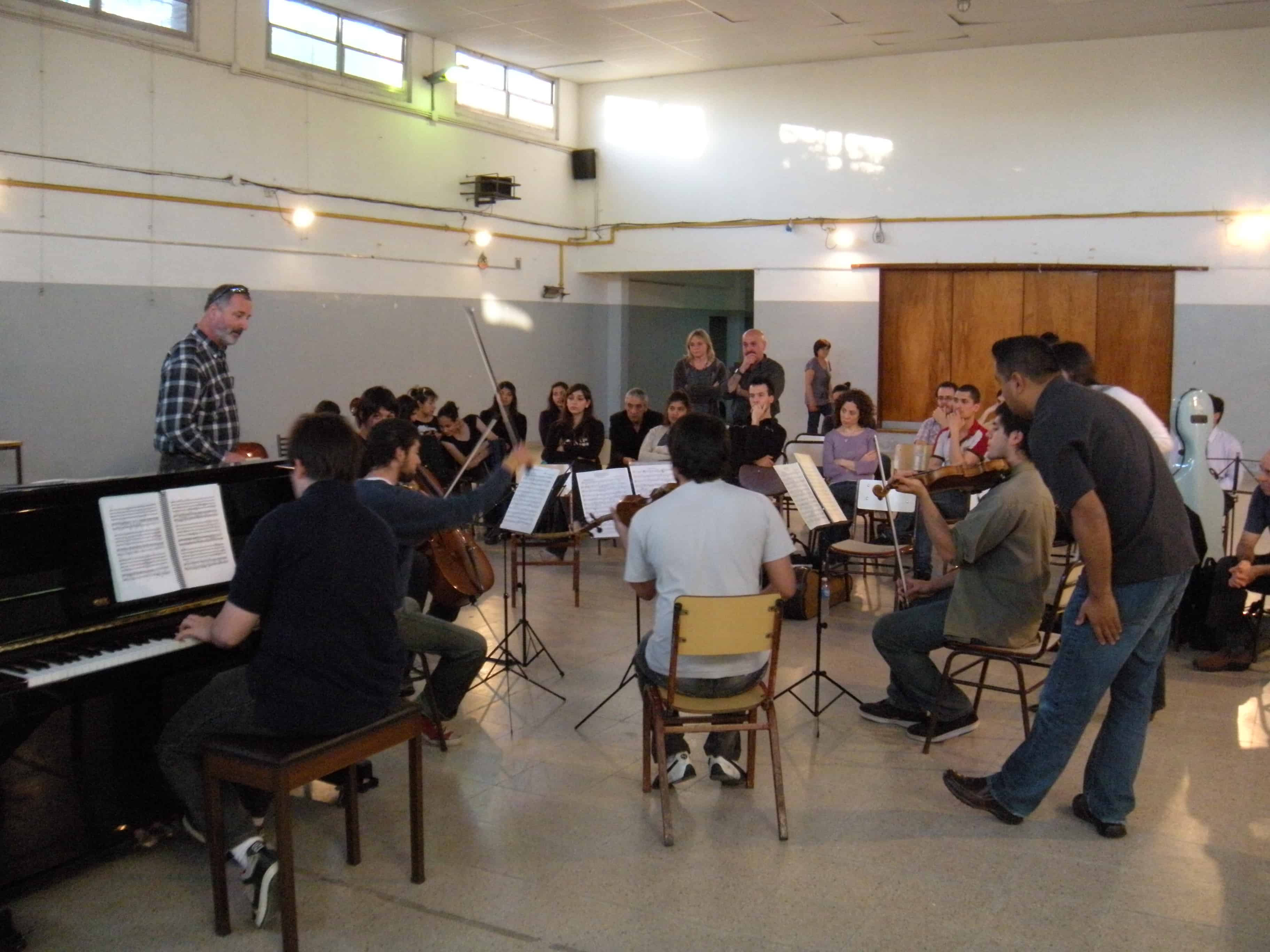 Once there however, we were met with the sounds of chamber music in rehearsal – from the Schumann Piano Quintet,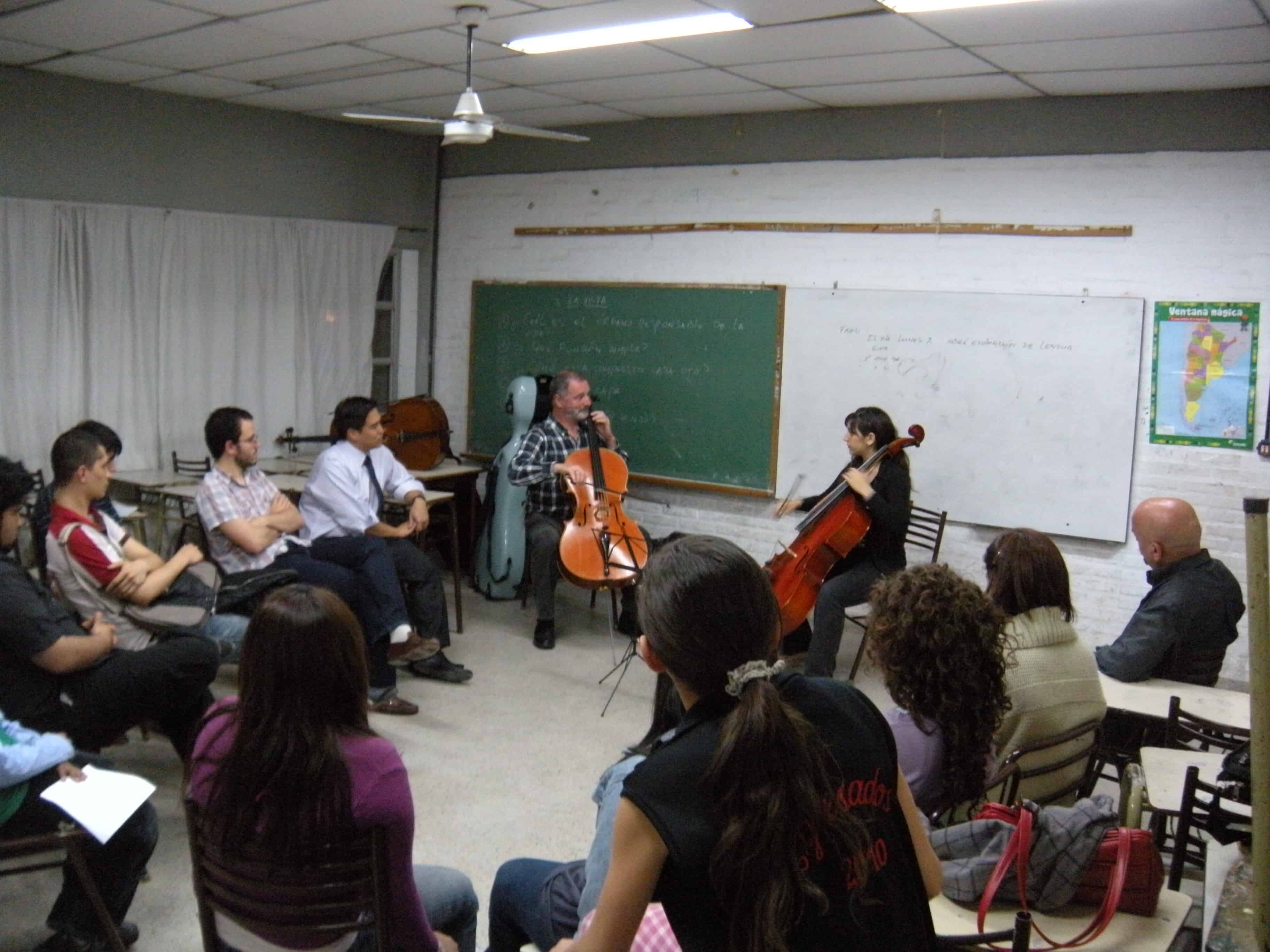 to the Elgar cello concerto and Bach cello suites, and more…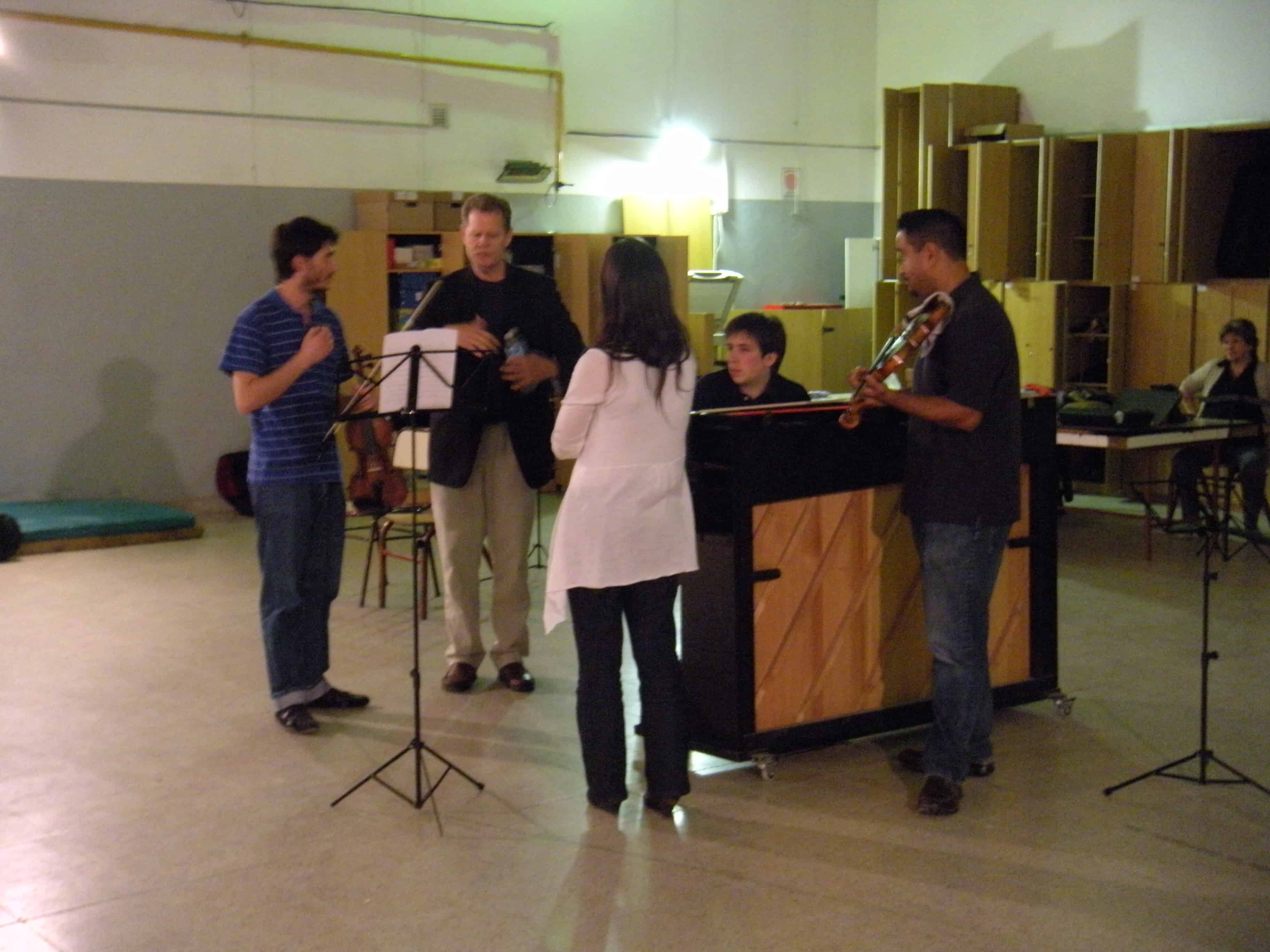 mingling with the inviting cooking smells from a communal kitchen. In all, we heard more than 30 young musicians between the ages of 12 and 20. Their sustained work has clearly been paying off for these talented "at risk" kids who distinguished themselves admirably, both technically and artistically. Each expressed themselves with astounding eloquence particularly under extraordinarily adverse conditions.
My colleagues and I were humbled and privileged once again to lend reinforcement and perhaps a little expertise, nudging forward such fundamentally essential work into the spotlight. Although we only played ourselves for about 10 minutes, the demand and enthusiasm for input and coaching was so great that we separated the ASQ into subgroups so that everyone could play for us and receive some well-deserved coaching and encouragement.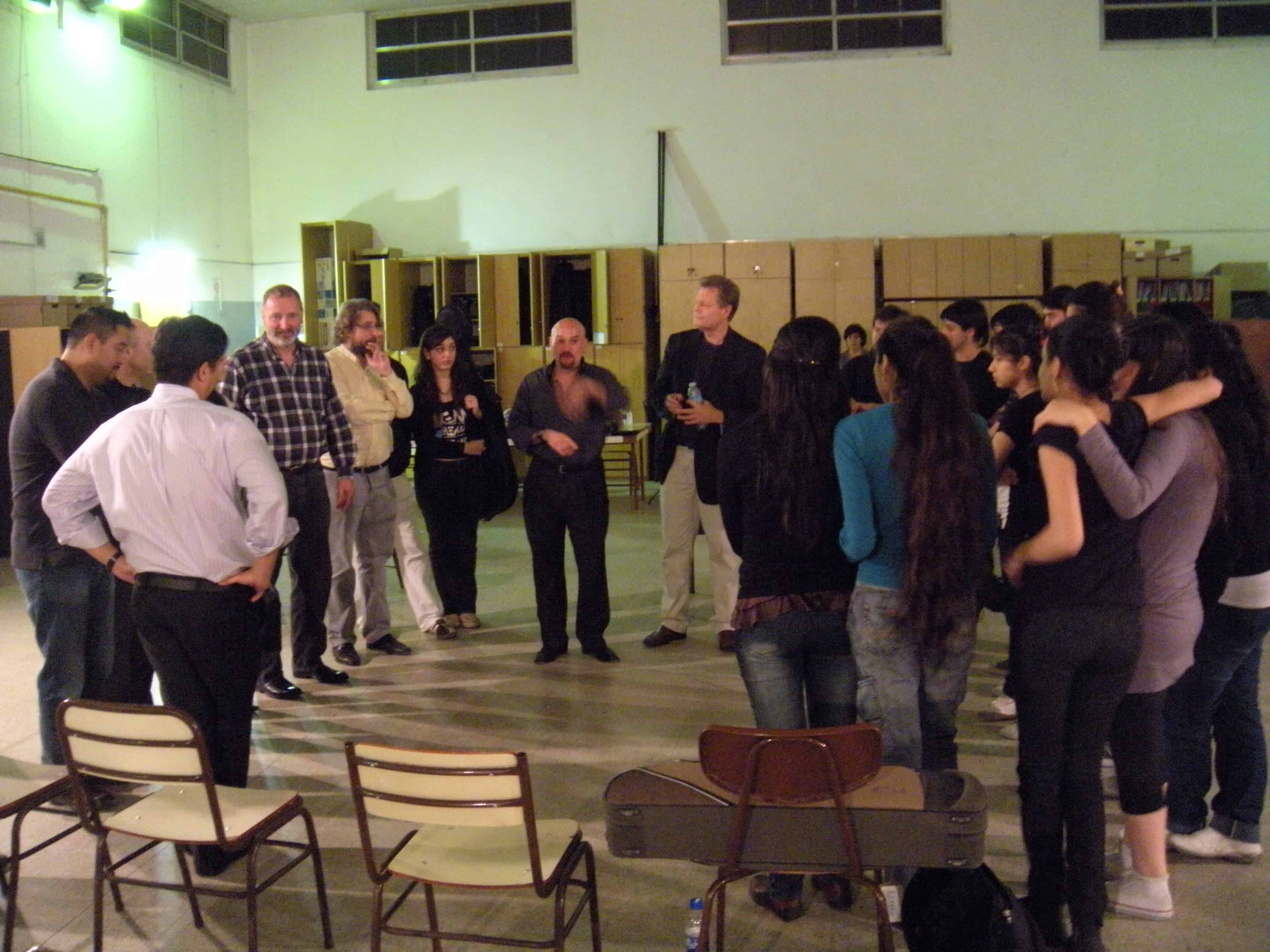 The visit was originally scheduled for only 60-90 minutes but the turnout was tremendous. With dozens of spectators and such moving performances, it took nearly three hours before we were finally able to pile back into the car and find our way back home. Sure, we felt exhausted and spent but at the same time, enormously satisfied and gratified by the whole experience. We would like to offer our thanks once more to the US Embassy, and its stellar and hardworking Cultural Attachées.
Sandy