Finding good food while on the road can sometimes be quite challenging but when we come to NYC, we run across the opposite problem. There are SO many amazing restaurants in Manhattan, it's sometimes hard to choose.
A few months back I was watching the Food Network and I saw a show featuring the Meatball Shop. When I arrived in NY this past Friday, I mentioned the Meatball Shop to my cousin, Rhonda. She's been there before and totally recommended it. So last night we went with my cousin's friend Mike. It was an amazing experience!
I had the special meatball (reuben) with the special sauce (homemade thousand island). Before: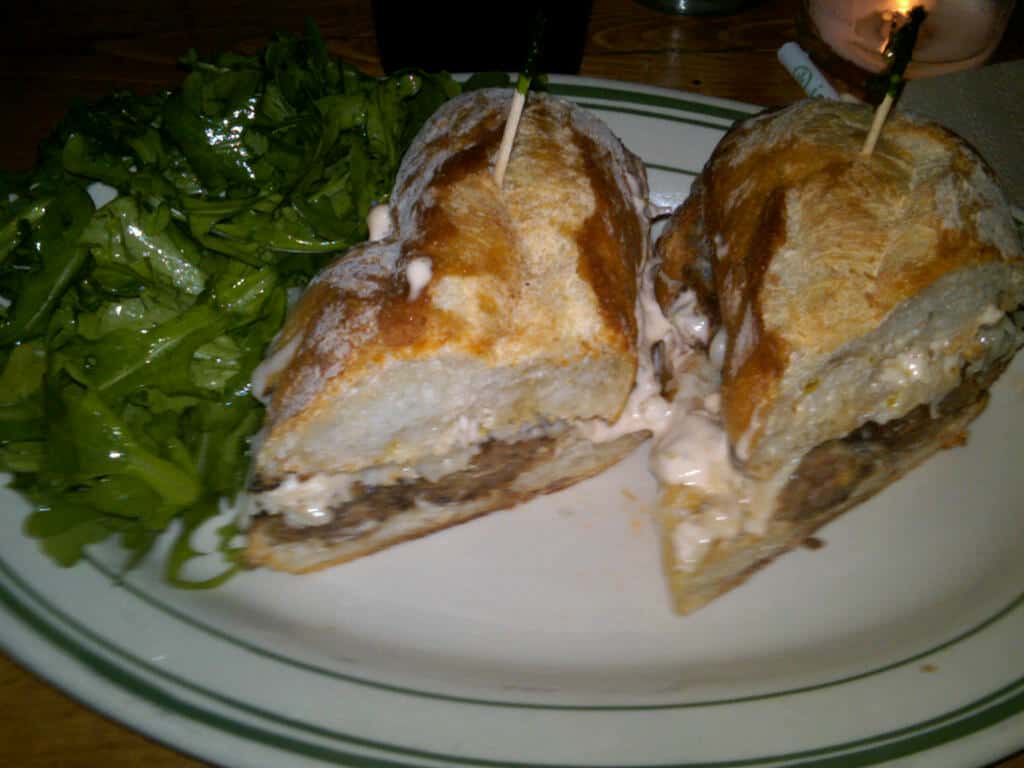 After: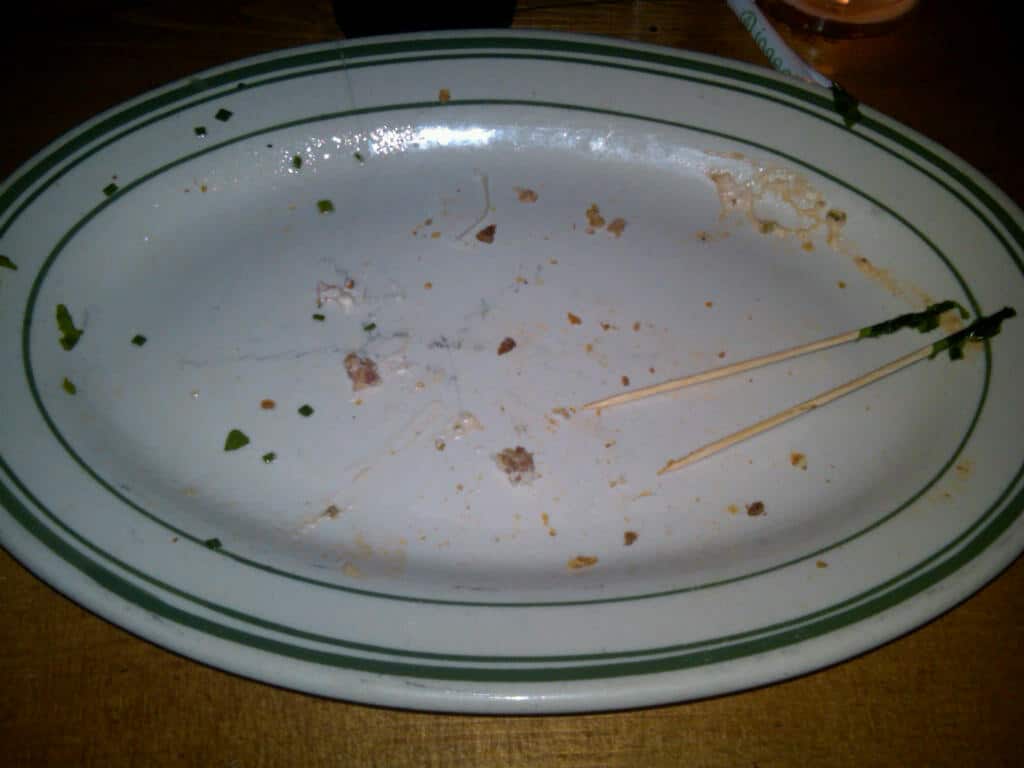 Afterwards I had one of their homemade ice cream sandwiches. I had the oatmeal raisin with vanilla ice cream.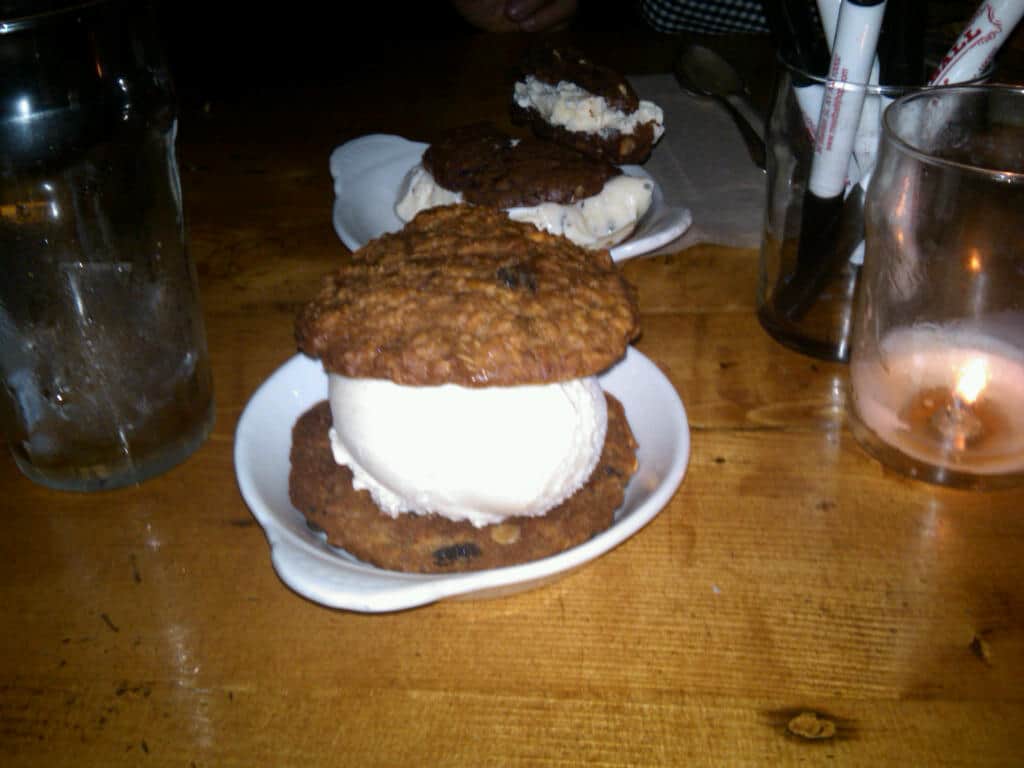 It was a little loud but the food was quite good. The ice cream sandwiches were unbelievable!
– Zak