So last night after ASQ attended the lower string seminar at Juilliard, our dear friend Toby Appel and his wife, Carolyn, graciously invited us to dinner.
Not only is Toby an amazing educator, violinist and violist, he is an amazing cook as well. Every time we go over to Toby's for dinner, he surprises us with something new.
This time, he made homemade pork and chicken sausage that was stewed with sauerkraut. For side dishes, he prepared potatoes, homemade apple sauce, homemade smoked chili/vinegar sauce, and an amazing onion soup. Did I mention he's an amazing musician also?
Here's a picture of the spread:

There's Paul taking his first bite: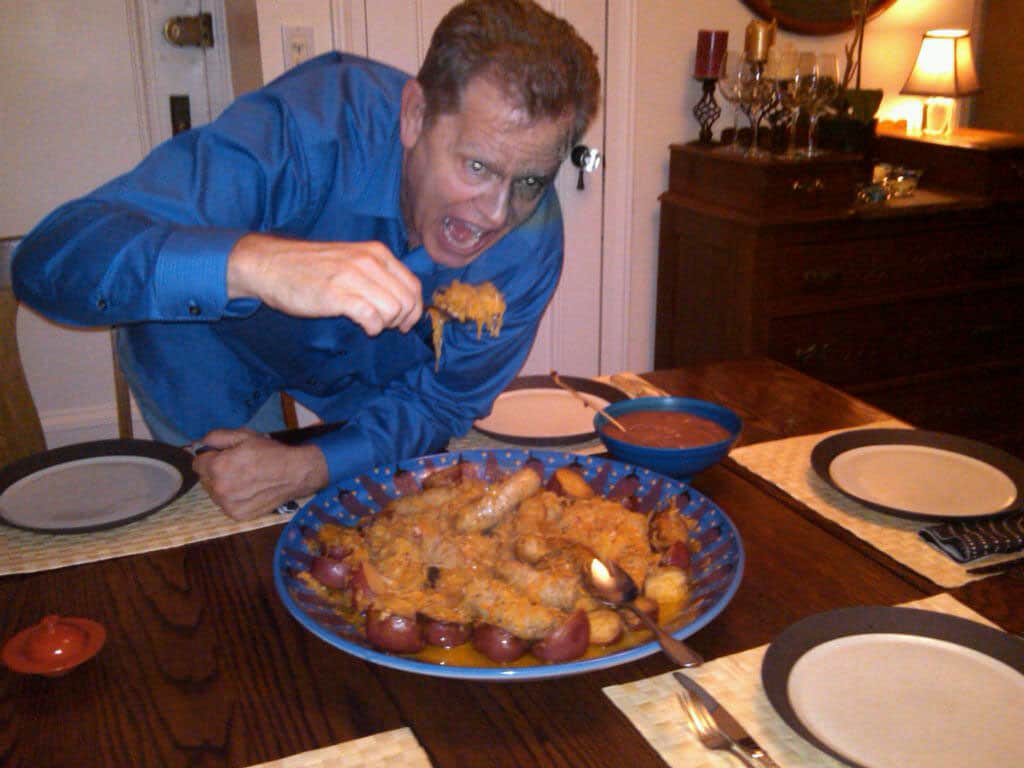 Toby surely did not disappoint. We were all completely stuffed when we left their place. Another pleasant evening in NYC!
-Zak