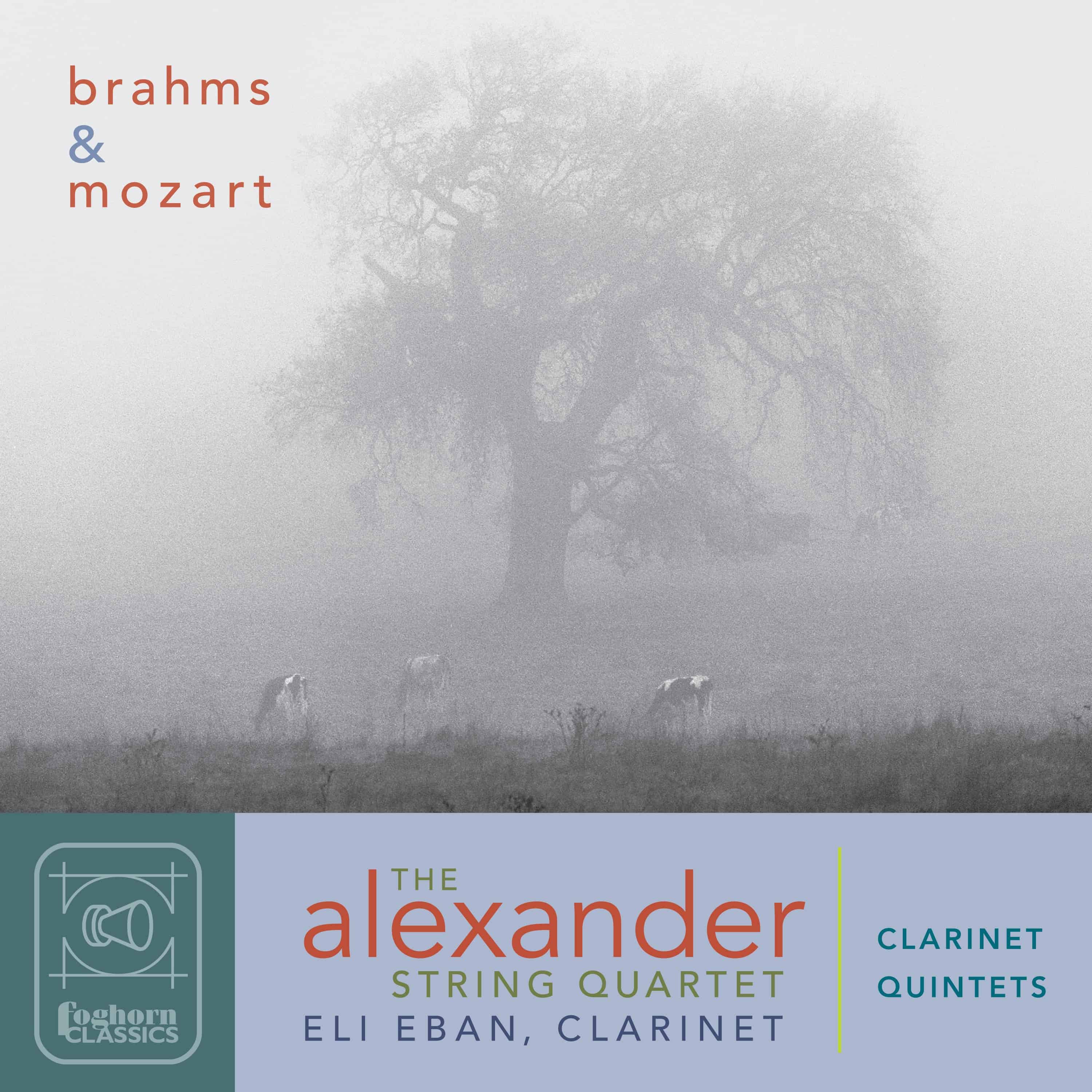 MusicWeb International critic Jonathan Woolf reviews our Brahms & Mozart: Clarinet Quintets recording with Eli Eban:
" if it's Mozart and Brahms you want, then you will find that the Alexander Quartet and Eban provide readings of lyric warmth predicated on scrupulous and nuanced musicianship. … eloquently phrased qualities held in just balance by the musicians, who are always phrasally generous but never prepared to sacrifice musical good manners to force the issue, emotively speaking. … throughout this disc whilst the clarinetist maintains full body of tone across his range and his warmly aerated vibrato is under excellent control. … Eban's subtle variation in variation usage, not least in the slow movement, ensures a refined sense of colour, warmly vibrated, and is always audible. And the sonority of the accompanying figures, top to bottom, remains admirable. … To add to the pleasure there are fine booklet notes and an excellently judged recording."

—Jonathan Woolf, MusicWeb International
Full review on MusicWeb International
Get it Today on Apple Music, Qobuz, ArkivMusic, Primephonic, Idagio, Amazon, and more!